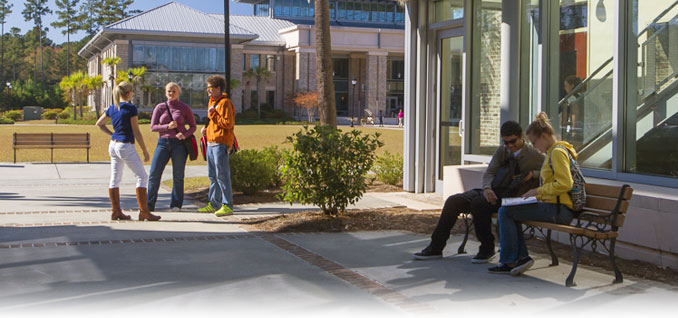 USCB Center for Event Management
and Hospitality Training

The USCB Center for Event Management and Hospitality Training is a collaboration between the Town of Hilton Head Island and The University of South Carolina Beaufort's Hospitality Management Program. Our Mission is to provide specialized education and training that will enable Hilton Head Island to become known as an international destination for Event Management and Hospitality Training.
Expanding Destination Events
Assisting in Event Management
Training Hospitality Professionals
Supporting the Hospitality Industry
Training: The Center offers education opportunities in non-credit courses, certificates, and training. Programs are provided to Tourists, USCB students, local residents, local industry professionals, community college students, and individuals who are interested in bettering themselves through education and training. For more information contact hmctraining@uscb.edu.
Special Events: The Center will promote Hilton Head Island as an Event Destination. People want to celebrate! Whether licking their fingers at WingFest or shivering at Snow Day – people love a festival. The Center will work with area non-profit organizations incubating new special events and promoting Hilton Head Island as an internationally known event destination.
Volunteer Coordination: Special events cannot be successful without volunteers! The Center utilizes student volunteers and provides them with extensive event management opportunities. This benefits the students as they learn with the hands on approach; it also benefits the Event as key staff can be available for event expansion. The student workers are majoring in hospitality and provide a degree of professionalism, competence, and enthusiasm that assist Hilton Head Island by providing visitors, residents and future retires with an outstanding experience.
Physical Address:
USCB Center for Event Management and Hospitality Training
32 Greenwood Drive
Hilton Head Island SC 29928
Mailing Address:
USCB Center for Event Management and Hospitality Training
One University Boulevard
Bluffton, South Carolina 29909
(843) 208-8320
or
uscbhmce@uscb.edu