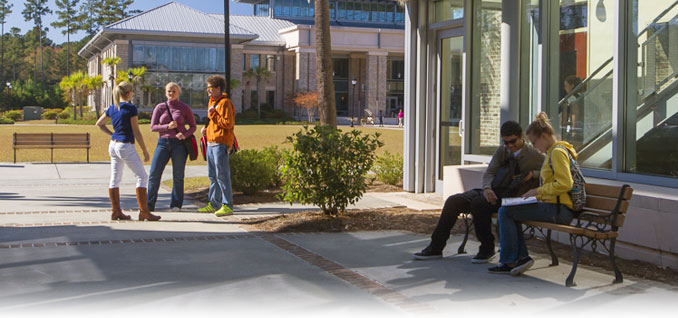 Continuing Education
Enrich your personal or profession growth with programs offered through the Continuing Education office. Programs can be customized to meet your organization's needs. Please contact the Continuing Education office for more information.
FALL 2017
Conversational Spanish Classes
BASIC
This 10-week Basic Conversational Spanish class will teach basic comprehension of the language to travel abroad or to communicate orally with native Spanish speakers you may meet at home. Emphasis will be on basic vocabulary acquisition and simple sentence structure.
Date: Thursdays, September 14 - November 30
Time: 6 - 8 pm
Location: USCB - Hilton Head Gateway campus
Hargray Building Room 160
Cost: $225 - includes workbook
ADVANCE BASIC
This 10-week class is for those who have had some experience with the Spanish language or who have taken a Basic course previously. Students can expect more emphasis grammar and introduction to past and future tenses along with development of conversational skills.
COMING SPRING 2018


For more information, call Staci Breton at 843-208-8246.
Refund & Cancellation Policy for Continuing Education Classes
No refunds will be made unless class is cancelled due to low registration. If you are unable to attend, you can transfer your registration to another class or give your spot to a friend. Please call the Continuing Education office if you need to make a transfer.
A minimum enrollment is required for each class; therefore, classes can be cancelled due to low registration. If a class is cancelled, registrants have the option of receiving a full refund or transferring the fee to a later class. Please note, refunds typically take 3-4 weeks and will be made in a form of a check.